To cast your ideas into shape
―――― Depro delivers boundless inspiration and technical expertise to you for further possibilities.
Depro's Net Services launched in 2005 in partnership with NetLive Co., Ltd., and since then online live broadcasting service has constituted its mainstay. A then online live broadcast technology was far from widespread adoption, and we groped for and devised a live broadcasting methodology, setting us on a new service. Our breakthrough technology capable of radio relay network is our pride for being a leading pioneer in the industry.

Online live broadcasting has an infinite of possibilities in diverse levels and fields, from daily communications to worldwide business, while encouraging you to spark ideas.
Depro with relentless pursuit and efforts will always work with our customers to help them facilitate day-to-day operations and achieve success in business through our proven online live broadcast technology.

Depro's Net Services: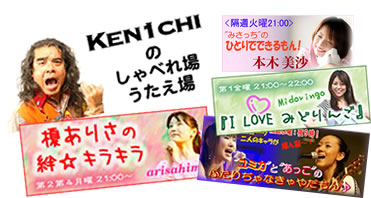 ★Online live broadcasting (radio relay network also available)
 This service lends itself to use in diverse situations such as workshops, conferences, clubs with live music or multiple event sites. Compact equipment save setup time and enable real-time switching between cameras.
●On-demand movie service
 This service includes delivering videos on demand on your website or NetLive website.
●CD/DVD/Blu-ray production
 This service offers production of videos and music in various forms.
●CM/PR video production and distribution
 This service assists you in making and distributing commercials and promotional videos for the Internet.
●Web content production / maintenance
 This service offers professional website content production and maintenance.
●Comprehensive event planning
 This service provides a comprehensive service to make your music events, including concerts, a success.
The Internet has been spawning an environment of social change, creating worlds. We will always explore every possibility to crystallize our customers' concepts and ideas.
Please feel free to contact us for more information.